Serving agents nationwide, Special Agent is proud to be recognized as the most popular agency management system in Massachusetts.
For over 25 years, Special Agent has been focused on serving the needs of small and mid-sized independent agencies. Our customers tell us that competing software from large firms is bloated, with lots of features that they don't need. And that makes that software expensive and difficult to use.
"People were right about how wonderful the service is with Special Agent and how great your people are. I am very happy and confident that I made the right decision."
Bob Gallery
Atlantic Insurance Group Agency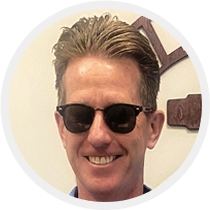 By contrast, by focusing on just the features that you really need (and use virtually every day), we can provide a cloud-based, easy-to-use system for less. And the cherry on top is our support, for those rare moments when you need it.
If you're already a Special Agent customer, thank you for how highly you rate us.  If you're not a Special Agent customer, it's time to make the switch. We make switching from other agency management software quick and easy.